Picking the right restaurant doesn't have to be a shot in the dark — not when the friendly staff at Mercedes-Benz of Marin is here to help. We've rounded up our list of the best restaurants in Oakland, CA below, so you'll have one less thing to worry about when planning your next date night or get-together with friends.
Yoshi's
Whether you're a fan of sushi or, like us, you just like perfectly spiced, fresh Japanese foods, then
Yoshi's
has to be at the top of the list. Not only do they offer some of the best bites around, but you can often catch live music as well, making them a must-try!
Location: 510 Embarcadero W. Oakland, CA
Belotti Ristorante E Bottega
Is anyone ever not in the mood for authentic Italian and European cuisine? At Belotti Ristorante E Bottega, each pasta dish is made fresh in-house from locally sourced ingredients for perfect balance and flavor every time. The small space can make booking a challenge, so give yourself plenty of lead time if you plan on making reservations.
Location: 5403 College Avenue, Oakland, CA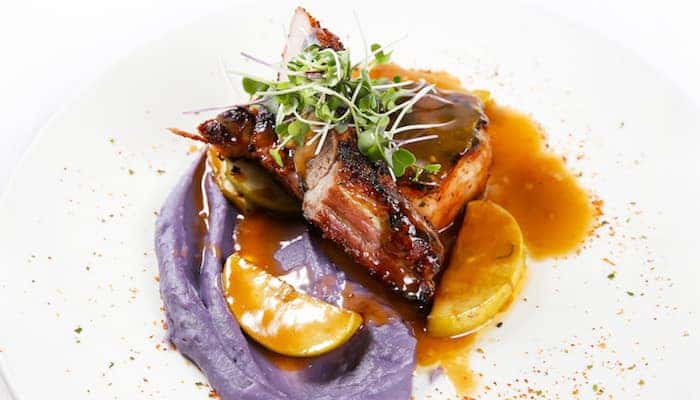 Image courtesy of Yoshi's
Wood Tavern
For authentic American food just a stone's throw from San Francisco, check out Wood Tavern. They specialize in perfectly roasted chicken and prime rib cooked to perfection, but if you're into deli meats, the pastrami gets rave reviews as well.
Location: 6317 College Avenue, Oakland, CA
Brown Sugar Kitchen
No one does soul food quite as well as Brown Sugar Kitchen. Now in a new location on Broadway, the good folks at Brown Sugar Kitchen have mastered not only the house favorite chicken and waffles, but no one in the Novato area makes mac and cheese better or with more flair.
Location: 2295 Broadway, Oakland, CA
Zachary's Chicago Pizza
A fan of deep-dish Chicago-style pizza, but not up to traveling to the Windy City to get it? Then you'll love the menu at Zachary's Chicago Pizza. They offer up a unique blend of seasonings in a rich, flavorful sauce that adds the perfect balance to well-chosen toppings and a flaky, buttery crust baked to perfection every time.
Location: 5801 College Avenue, Oakland, CA
Get More Local Suggestions from Mercedes-Benz of Marin!
Whether it's dining in Oakland or coffee in San Francisco, the team at Mercedes-Benz of Marin can help you get the most out of the local area. Contact us in San Rafael with any questions or to schedule a test drive near Oakland.
Recent News from Mercedes-Benz of Marin
Most people head to San Francisco and take in the variety of exciting sights and tourist attractions. But if you're looking for the best coffee in San Francisco, so you have enough fuel to actually do all the fun things in town, including exploring all the parks and trails in Marin County, you're in luck!…

California has been a hot destination for wine aficionados who are looking for some of the best wine in the country. Locals and visitors to the San Rafael area won't be disappointed with the selection of wine bars that are sure to enchant. Cleanse your palate and stop by one of these locations for a…

At Mercedes-Benz of Marin we provide luxury cars and luxury service for the San Francisco area. Enjoy the resort-like feel of our state-of-the-art showroom, or have the vehicles and services brought to you at your home or office. Either way, your satisfaction is our top priority at Mercedes-Benz of Marin. View Inventory Contact Us The Test Drive Comes to You…