Congratulations to Team Penske on their 500th Win!
Team Penske: 500 All-Time Victories
Yesterday afternoon, Team Penske accomplished an amazing feat in the history of our organization, as Brad Keselowski captured Team Penske's 500th major motorsports win by taking the checkered flag at Las Vegas Motor Speedway in the NASCAR Cup Series.
Mercedes-Benz of Marin wishes Roger Penske and all Team Penske members, past and present, a big congraulations on this amazing milestone! Thank you to Team Penske for compiling the following video celebrating their 500th win, narrated by noted sports broadcaster Mike Tirico.
Video Highlight: 500 All-Time Wins by Team Penske
To celebrate, please enjoy the following infographic showcasing details on 500 amazing wins!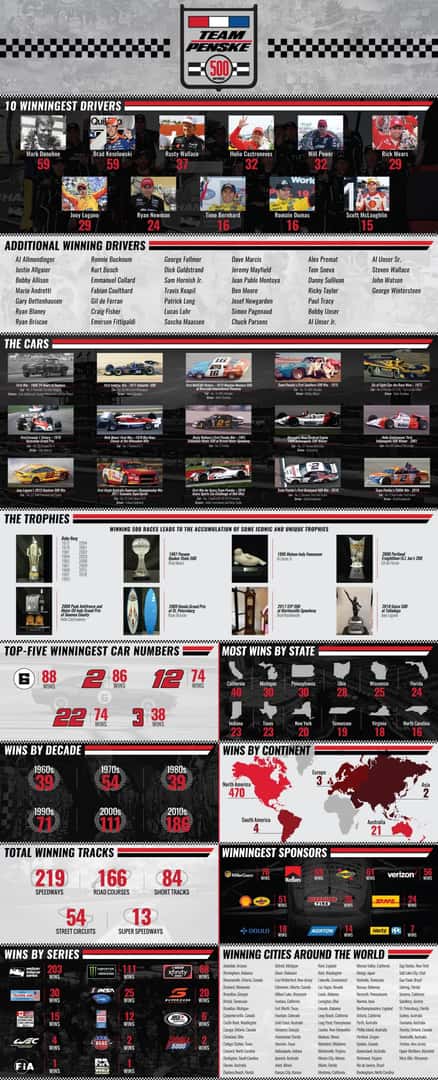 Thank you for all your support and coverage of our team and this major milestone!